Navigating Consensus
The Agenda at a Glance breaks Consensus programming by pass type and interest category to help you make the most of three days of jam-packed content, networking and experiences.
See below for an overview of our different stages, as well as the show floor map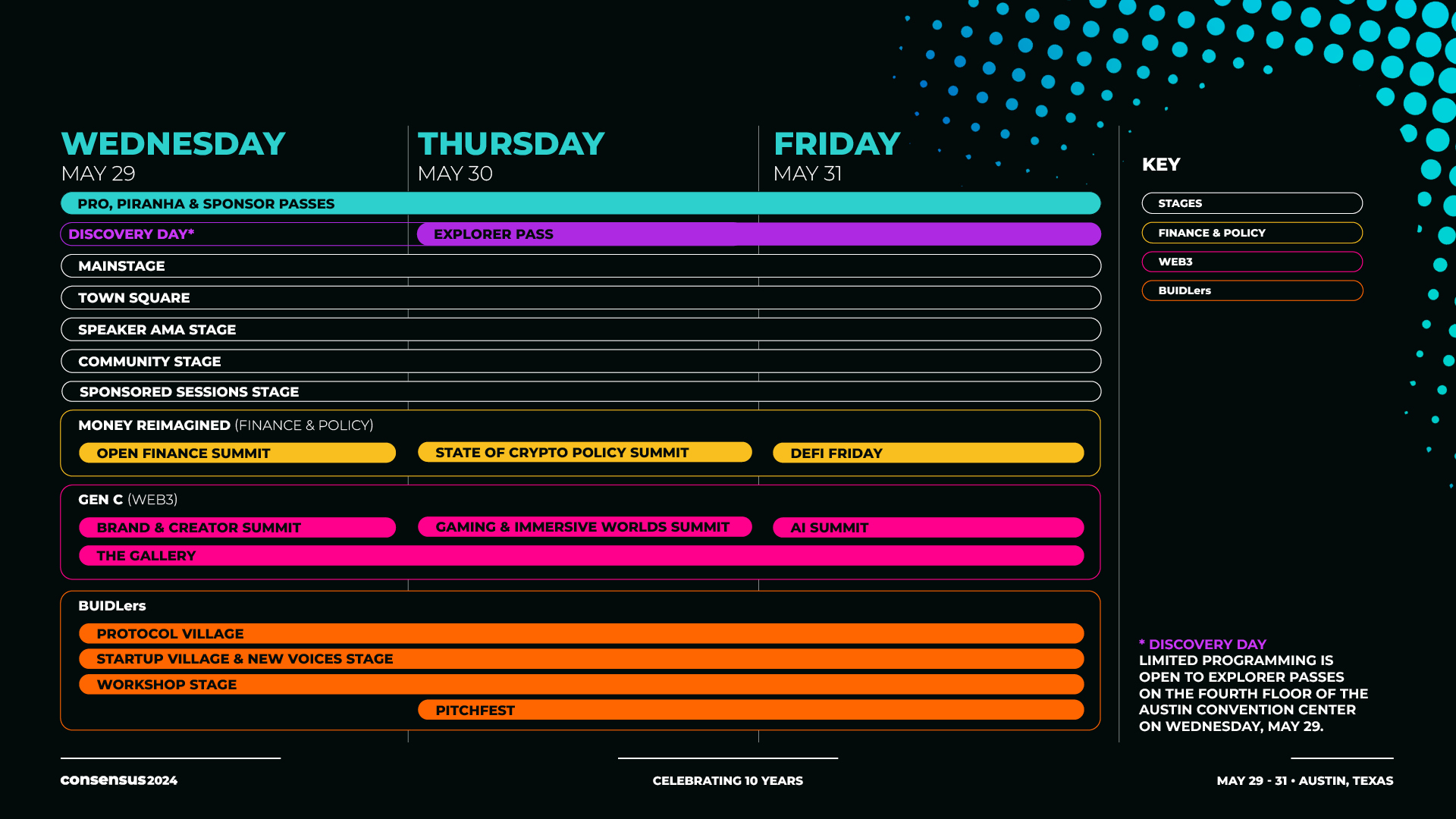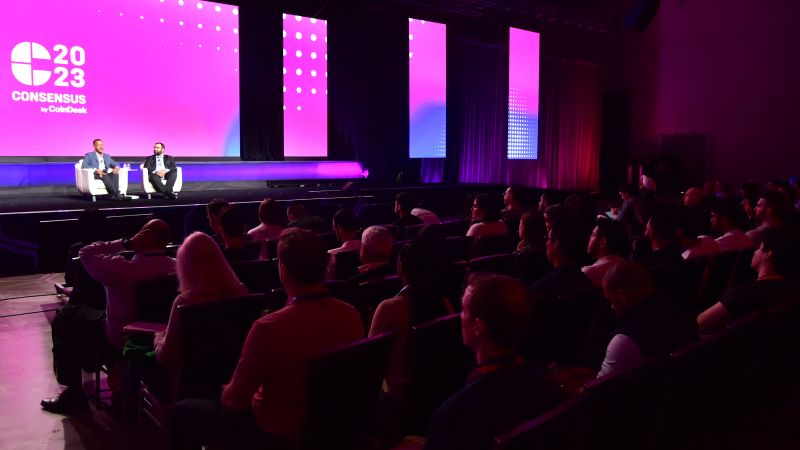 Mainstage
The Consensus Mainstage is reserved for keynotes and the most prominent speakers and significant topics with broad relevance to the market.
Money Reimagined Stage
Home to the Open Finance Summit, State of Crypto Policy Summit and FutureFi, the Money Reimagined Stage is where you can find programming focused on the future of finance and investing.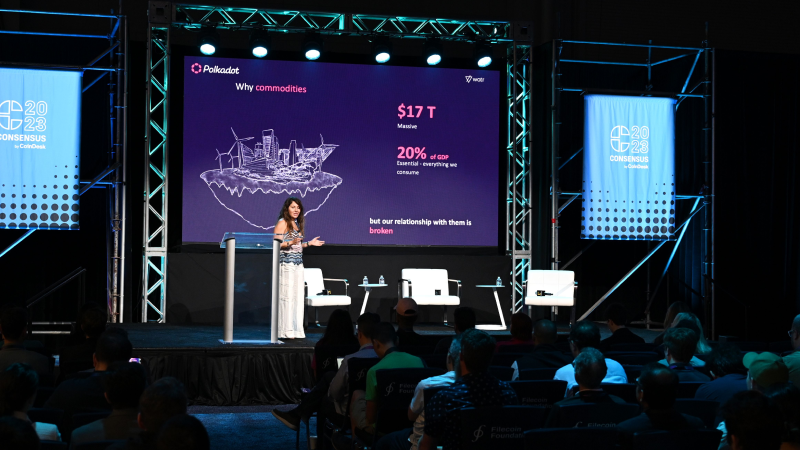 Protocol Village
Developers, founders, investors and users will gather here to discuss the future of the most valuable, most active and most innovative blockchains. There is a dedicated Protocol Village lounge, as well as a workshop area for hands-on learning, skill-building and deeper dives into various crypto applications, tools and the technical development happening across the industry.
Gen C Stage
Home to the Brand and Creator Summit, Gaming and Immersive Worlds Summit and AI Summit, the Gen C Stage showcases timely conversations on the latest developments in NFTs, Web3, artificial intelligence and other nascent technologies.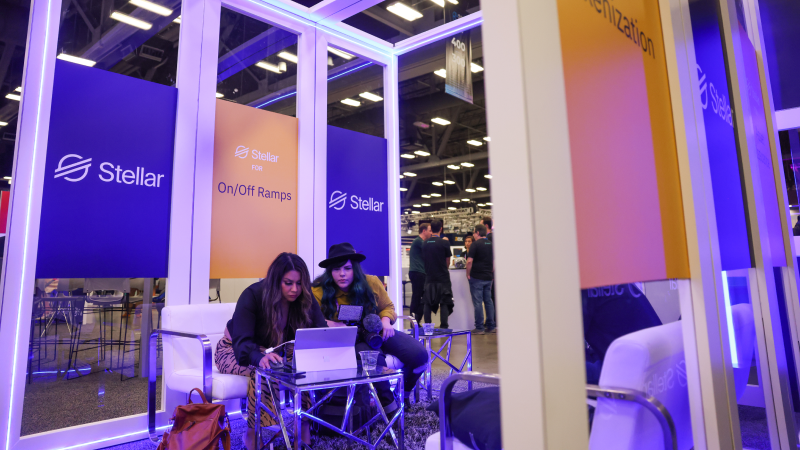 Startup Village
This is the innovation hub of Consensus, providing a unique platform for startups to showcase their pioneering ideas, collaborate and potentially secure investment. The Startup Village features the New Voices Stage and hosts the Consensus PitchFest Competition.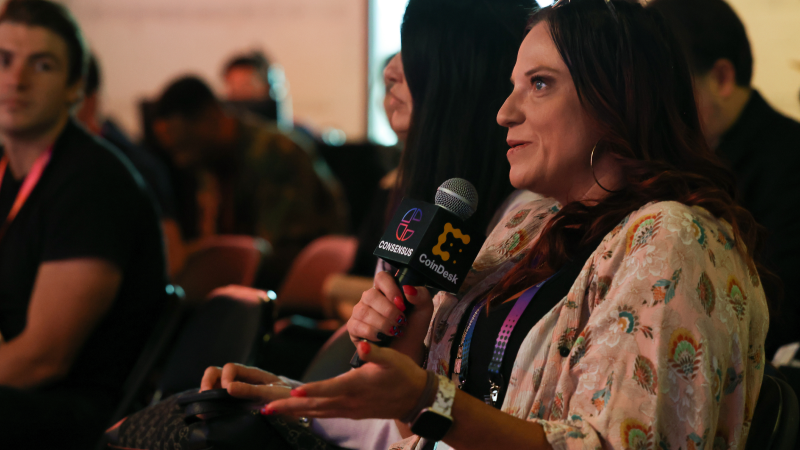 The Town Square
This is the place for all sides of the "big tent" Consensus audience to come together, discuss the day's most inspiring and challenging ideas and hear the latest company announcements.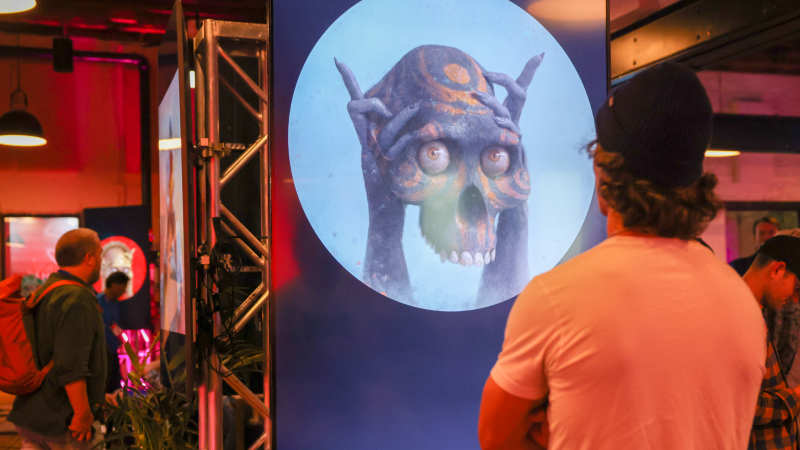 The Gallery
The Gallery is a multi-day immersion into the future of art, decentralized governance and connected communities.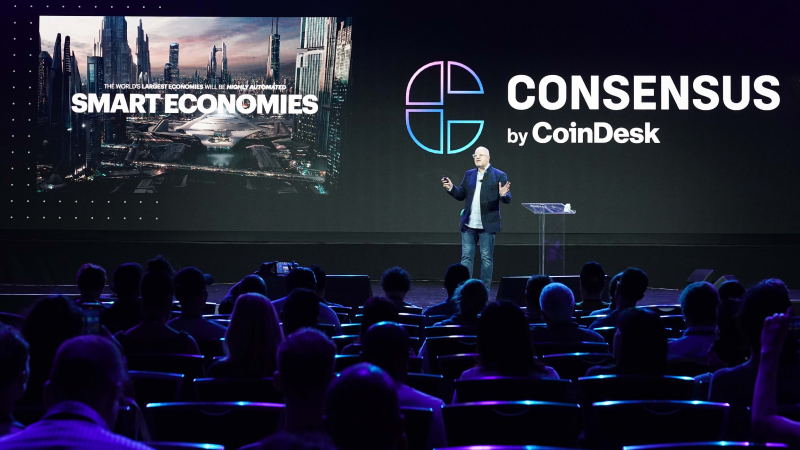 Community Stage
This stage is all about community. The speakers and topics will span across various communities that make up the vibrant crypto ecosystem.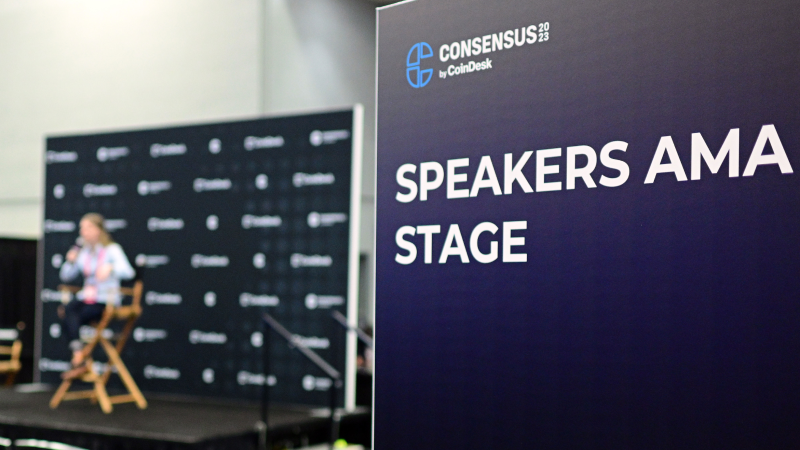 Speaker AMA Stage
Speakers continue their big-stage conversations, or start new ones, in a more casual setting. The Speaker AMA Stage allows for informal chats and interaction with the audience.
Sponsored Sessions Stage
Hear directly from leading industry brands as they present on emerging technologies, industry challenges or other critical topics shaping the sector.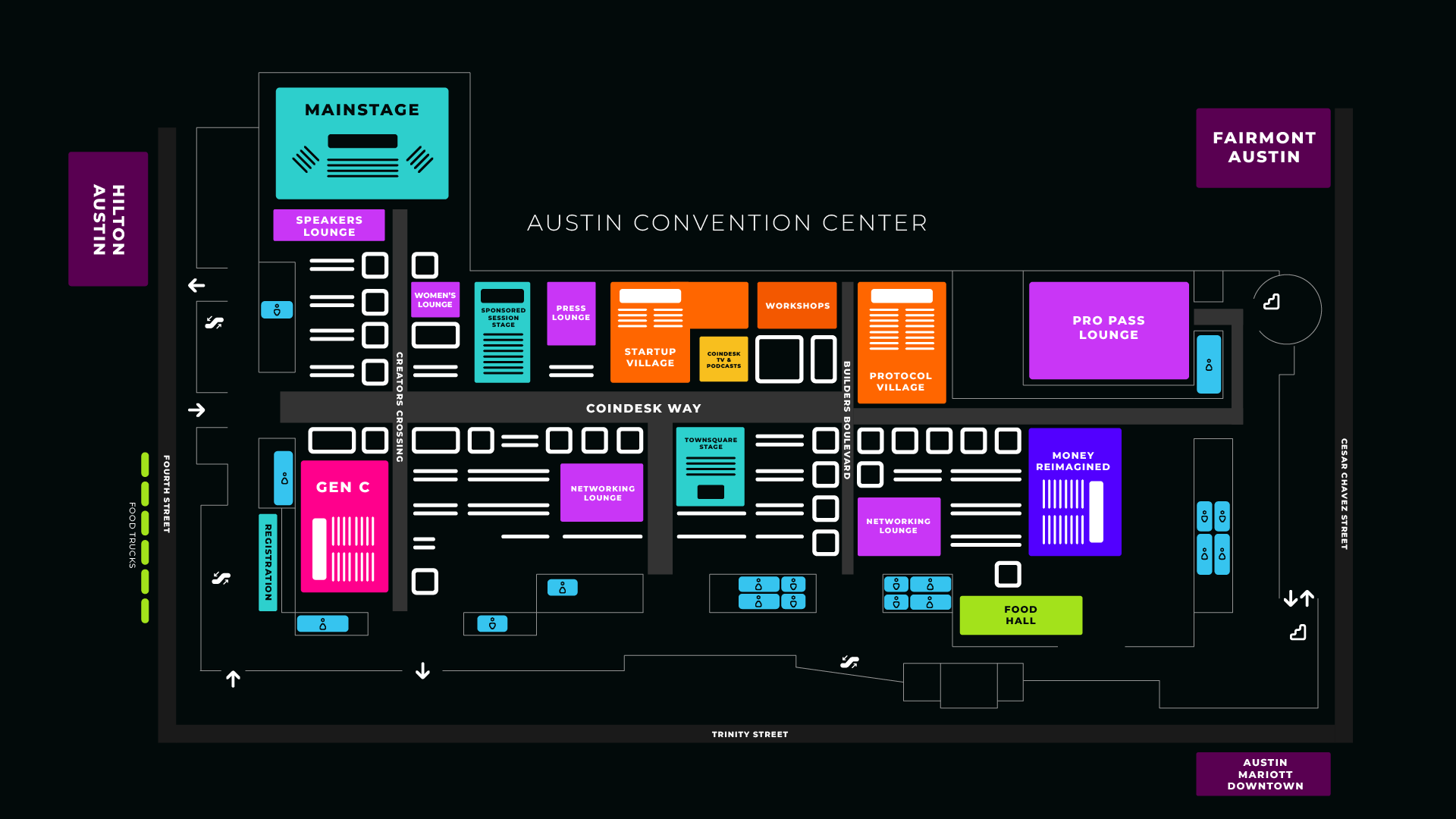 Austin Convention Center
The Austin Convention Center, located in downtown Austin, Texas, is the central location for Consensus programming and is home to stages, lounges and the exhibition floor.